X AIR DESIGNS, MANUFACTURES AND MARKETS PNEUMATIC TOOLS
TO MEET THE MOST DEMANDING CUSTOMERS NEEDS.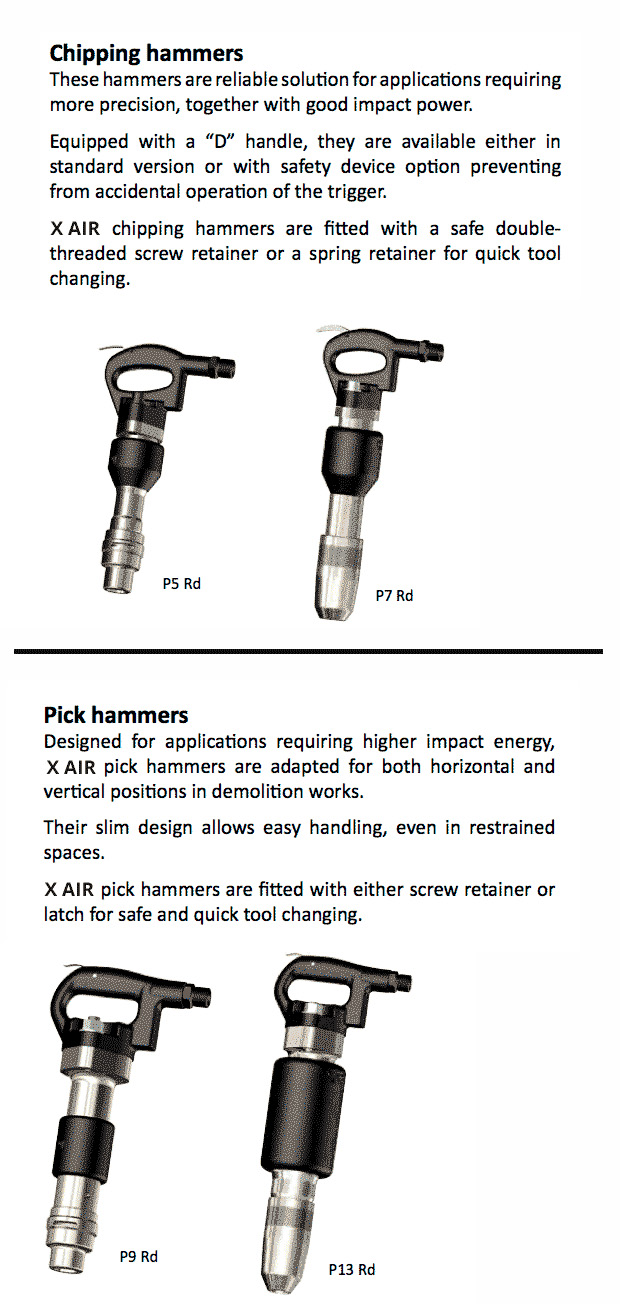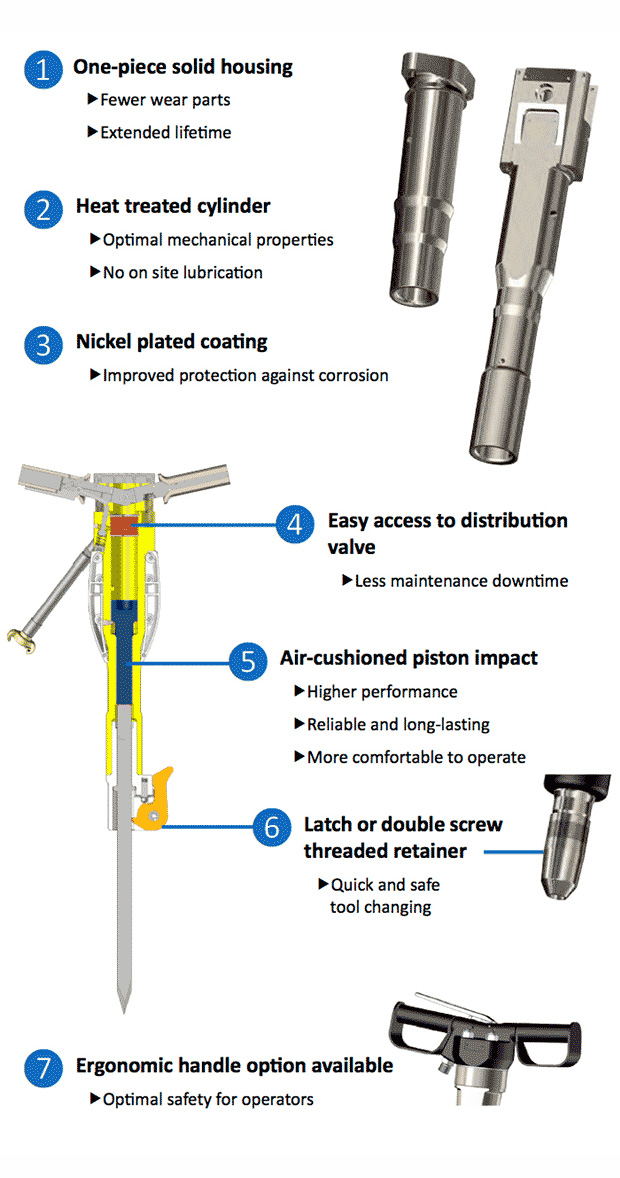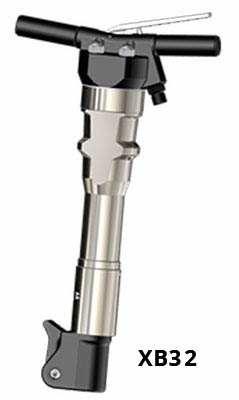 APPLICTION STRENGTHS
Asphalt cutting
Beginning of trenches
Demolition work in concrete
Heavy demolition work
Vibration reduced handles
Low air consumption and optimal performance
Limited wearing parts
Enhanced corrosion protection
Anti frost device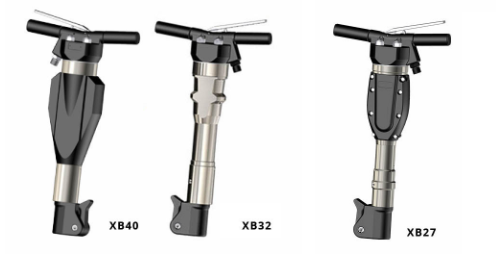 Chipping hammers & Pick hammers
PRECISION AND EFFICIENCY FOR ALL SMALL AND MEDIUM DEMOLITION WORKS IN THE CONTRUCTION AND MINING INDUSTRIES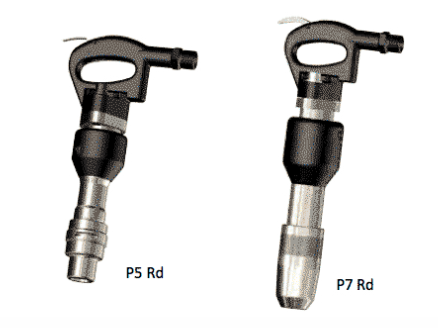 Chipping hammers
These hammers are reliable solution for applications requiring more precision, together with good impact power.
Equipped with a « D » handle, they are available either in standard version or with safety device option preventing from accidental operation of the trigger.
X AIR chipping hammers are fitted with a safe double-threaded screw retainer or a spring retainer for quick tool changing.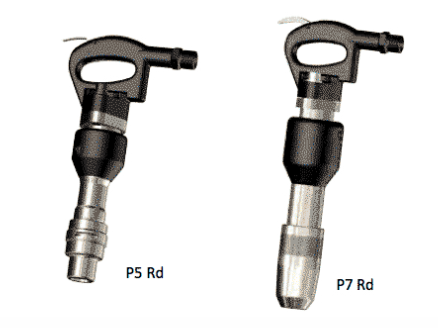 Pick hammers
Designed for applications requiring higher impact energy, X AIR pick hammers are adapted for both horizontal and vertical positions in demolition works.
Their slim design allows easy handling, even in restrained spaces.
X AIR pick hammers are fitted with eitheir screw retainer or latch for safe and quick tool changing.