« Small investment, big return »
Even in the harshest and the most demanding of environments, X AIR compressors excel in reliability and energy efficiency. Proven for years in the most difficult applications, they are as much at home working deep underground as they are in the mountains! Our range of compact rotary screw compressors is distinguished by a progressive speed control system. The engine speed modulates according to the air consumption demanded by the pneumatic tools used. As a result, the use of an air reservoir is not necessary to regulate the flow rate. Furthermore, compared to a towable compressor with an equal output, our compact compressors have a combined overall reduction of 35% in weight and volume compared to a towable compressor. X AIR compressors are definitely a solution to the problems of transport and theft on construction sites! Thanks to the highly compact space saving design, as well as being light and powerful, X AIR compressors stand out as the multi-purpose compressors for heavy duty applications; construction, rental industry and public works professionals. X AIR compressors come with our guarantee of superior reliability and durability. They combine simple controls with user-friendly compressor functions and the integrated compressor construction eliminates oil leaks and other common compressor problems. 
Become one of our many customers worldwide who use x air compressors.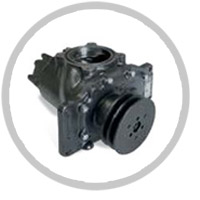 The X AIR range of self-contained compressors uses lubricated screw compressors with high airflow. The progressive adjustment of the airflow constantly maintains an operating pressure between 7 and 8 bar, thus avoiding the use of a cumbersome air tank.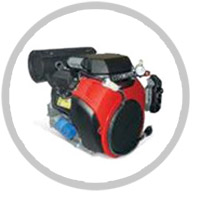 Our choice of HONDA petrol engines, known for their high reliability and excellent sound level, guarantees the longevity of our compressors and a great ease of use. The engine speed is reduced automatically when the compressor is not stressed (control valve + pneumatic jack group).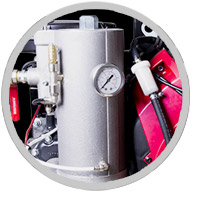 Our compressors are equipped with an oil mist separator that guarantees excellent air quality.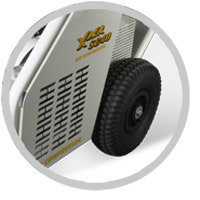 Large diameter, inflatable wheels and large handle for easy moving and transportation.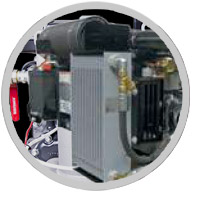 Our compressors are equipped with an improved cooling system. Temperature control guarantees optimum longevity.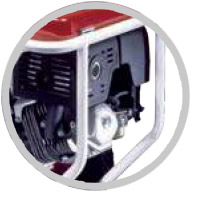 The « ROLL BAR » system fully protects the compressor and facilitates maintenance. The anti-vibration pads provide excellent stability and limit vibration.