WORLD'S SMALLEST ENGINE DRIVEN 43 CFM SCREW COMPRESSOR
"SMALL INVESTMENT, BIG RETURN"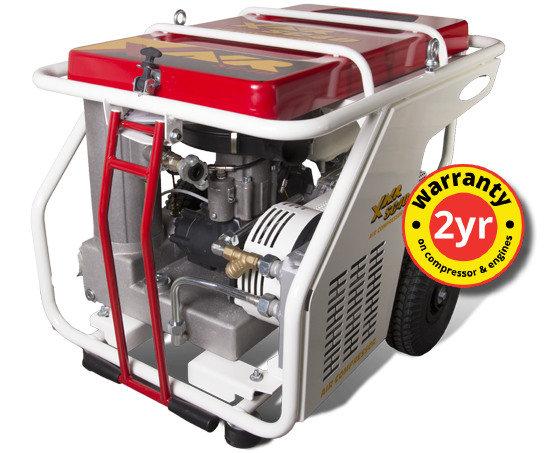 XAIR SC40
This remarkably light, quiet and compact size of the
X AIR Compressors, weighing only 220 lbs coupled with retractable handle and pneumatic tires, makes it manually transportable by one person. It fits through the smallest of openings, yet is powerful enough for the largest of job sites.  Ideal for sandblasting, breakers, painting, chipping hammers, graffiti removal, nail guns, staple guns and much more…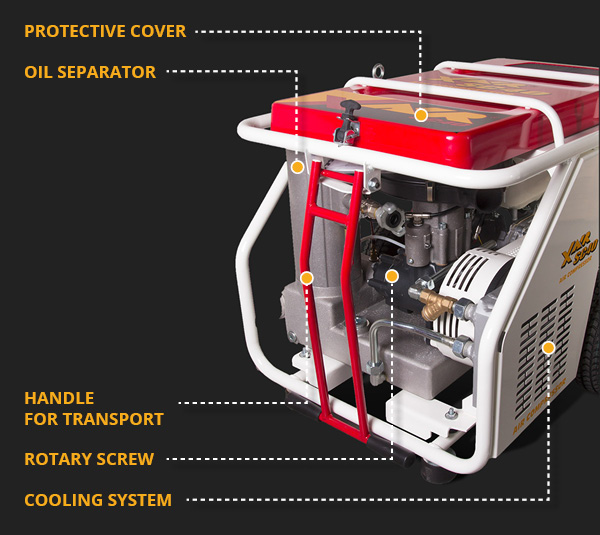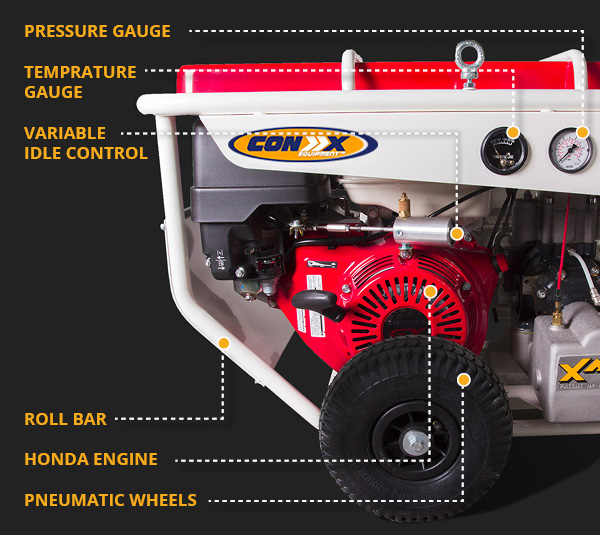 FEATURES & BENEFITS
X AIR oil injected rotary screw features a new rotor profile derived from the very latest compressed air technology, resulting in an extremely durable, efficient and high performance air end.
MONITAIR continuously variable idle control gives you very fast throttle response for power on demand. Engine idles until power is required, making it very economical.
Airflow & pressure are constant & continuous, no need for an air tank.
Automatic shutdown systems protect against low engine oil and high temperature of air end.
Temperature gauge and pressure gauge.
Rugged construction; protected by a steel chassis roll bar and side panels all finished with lasting powder coat paint.
HONDA OHV engine features low noise & vibration, fuel efficient, durable and outstanding reliability.
Ease of Maintenance: over 20 years of market experience has confirmed extremely simple & low maintenance costs.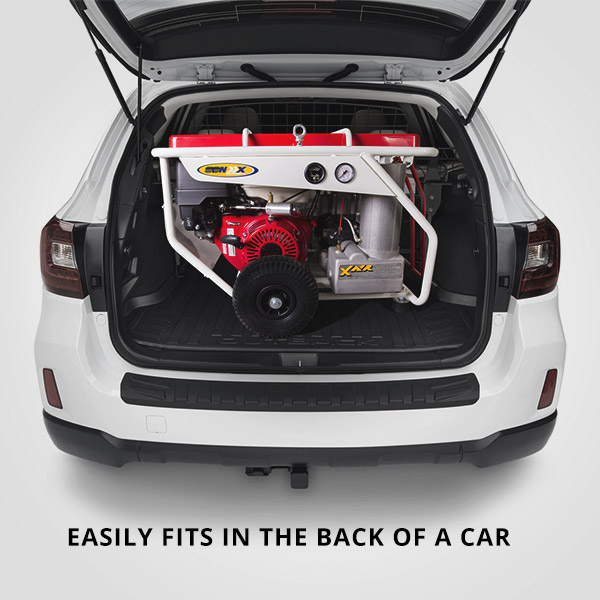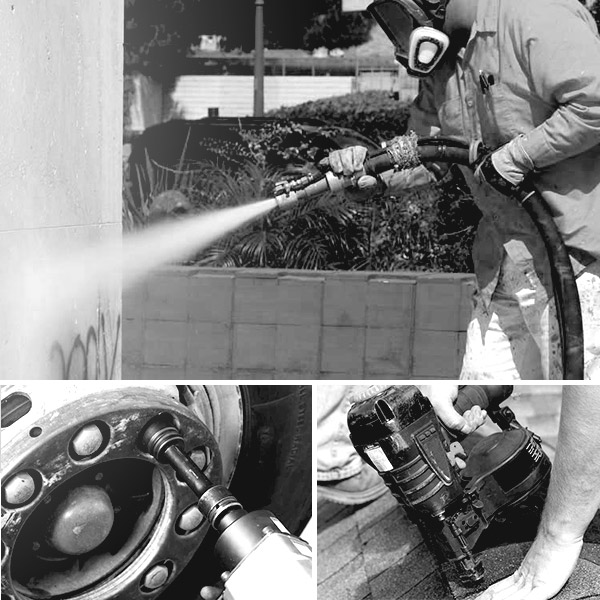 Specifications sc40
Rated output
m3-min. / cfm
1.20 / 43
Rated pressure
bar. / psi
6.9 / 100
Pressure range
bar / psi*
5 – 8 / 72 – 125
Oil Capacity
compressor l / gal
4.0 / 1.1
Compressor
Rotary Screw
Drive
Dual xpz belts
Engine
Honda GX390
Cooling system
Air/Oil
Full safety
shutdown
Compressor & Engine
Engine output
kw / hp
8.7 / 13
Starting system
Recoil**
Engine RPM
range
2400/3600
Gas tank
capacity l / gal
6.1 / 1.6
Lifting
hooks
Included
Dry weight
kg / lbs
100 / 220
Dimension
L x W x H
32 x 25 x 22.5 in
82 x 56 x 61 cm
Sound level dB(A)
@ 23 feet
73
**Electric start option available